ABOUT BILL SAUNDERS CALLS & GEAR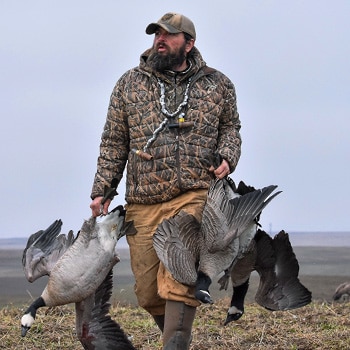 At Bill Saunders Calls hunting is not just a sport is is a way of life. Established in 1999 our calls are designed and built to meet the demands of today's hard core waterfowlers, professional guides and contest callers everywhere. Bill and the staff know the long hard hours it takes to be successful in the field and on stage, that is the same commitment and dedication we put into every one of our calls.
We are not just another call maker, for over 20 years we have been innovators in the waterfowl industry. Using knowledge gathered from thousands of hours in the field and numerous contest calling championships, Bill has lead the way developing a line of calls to meet the demands and needs of any level of caller.
Every Bill Saunders Call is and tuned and tested by Bill or one of his personally selected staff members to assure you get a high quality, ultra realistic, custom call that is second to none.
SOME HISTORIES ARE WRITTEN IN BLOOD…