GUIDED HUNTS WITH BIG GUNS WATERFOWL OUTFITTERS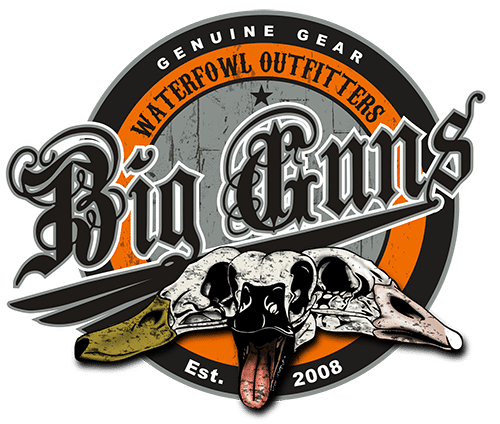 Big Guns Waterfowl Outfitters is Washington's premier guide service. With two of the nations top guides and callers offering a limited number of hunts. Based out of the Tri City area Big Guns run two parties per day on our thousands of acres of leased properties. This ensures you have the best opportunity to get into birds.
Big Guns uses only the best decoys, blinds and calls. Our guides pride themselves on a quality hunting experience right down to the smallest detail. Most hunts take place out of comfortable pit blinds or layout blinds. Our blinds are built to accommodate 6 hunters plus your guide.
Peak migration in the Columbia Basin is typically mid November through January. During these dates it is not uncommon to see thousands of Canada geese and mallards swarming our well managed properties. Although these dates are the peak of the migration huntable numbers can be found throughout the season.
SEASONS:
October – January – Ducks, Specks, Snows & Canada Geese
February – March – Spring Snows
SPECIES HUNTED:
Mallards, Pintail, Wigeon, Teal, Gadwall, Canada Geese Honker, Lesser, Cackler,Snow Geese, Specklebelly Geese
DAILY LIMITS:
4 Canadas, 10 Snows, 10 Specks, 7 Ducks (7 Mallards)
SPRING SNOW GOOSE LIMITS:
20 Snows
PRICING:
$300.00 per man day ( + WA State Tax)
Quantity and Corporate Discounts Available
We have made arrangements with the Clover Island Inn or the Lodge at Columbia Point for our hunters to receive special room rates. To receive the special rate, please inform the hotel staff you are with Big Guns when making reservations or checking in at the front desk.
BIG GUNS WATERFOWL OUTFITTERS… WHERE EVERY DAY IS OPENING DAY…